TRANSFORM YOUR LIFE IN JUST 7 DAYS!
Learn From An Industry Expert – Become A Certified NLP Practitioner Today
Welcome to the life-changing opportunity of becoming a certified Neuro-Linguistic Programming (NLP) Practitioner with the renowned Claire Awada. Immerse yourself in this intensive 7-day program and walk away with the confidence, knowledge, and the credentials to empower yourself and others.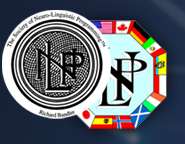 Ignite Your Potential with NLP
Improving Interpersonal Communication Skills – Using Your Language More elegantly, More Effectively
Resolving Internal Conflicts – Decision Strategies, Motivation Strategies
Using Altered States for Behavioral Change
Developing Meaningful Goals & Clear Strategies for Attainment
Accessing & Recognizing Altered States of Consciousness
Understanding Non-Verbal Cues & Language Patterns
Inducing Altered States in Others through Both Verbal & Non-Verbal Techniques
Bringing Limiting Beliefs & Structure into Conscious Awareness for Transformation
Accessing Resourceful States of Competence & Confidence (States of Excellence)
Utilizing TimeLines to Access Resource States for Building New Directions.
Embrace the power of NLP, Enrich your life, and Empower others.
Join us for 7 transformational days that will redefine your understanding of communication, human behavior, and personal development. Don't just make a difference in your life – make a difference in the world. The opportunity is right here, right now. The question is – are you ready?
Are You Ready to Unleash Your Potential?
The time is NOW. Equip yourself with the tools and techniques that will not only transform your life but will also empower you to positively impact the lives of others. Step into a world where you can influence, inspire, and initiate change.
Embrace the power of Neuro-Linguistic Programming with Claire Awada's 7-Day Certified NLP Practitioner Program. Don't wait for tomorrow, next week, or next year. Your journey to a better, brighter, and more fulfilling life starts right here, right now.
Click the button below to secure your place in our next session. It's time to shape your future. It's time to transform your world. Are you ready to become a Certified NLP Practitioner?