John la valle
Claire is able to help open your mind to a realm of possibilities you never realized were available to you.
Owen Fitzpatrick
Claire Awada is an excellent NLP trainer. It was my pleasure training alongside her as the students are always in wonderful hands. Claire cares, understands people really well and is excellent at transforming people's lives!
WADIH Abi rad
One of my lifetime changing experiences … opened my mind and eyes on dealing with emotions, focusing my mindset, seeing opportunities, relationships, social intelligence… to name few. I'm so grateful for meeting Claire Awada… and working with her on becoming a better "ME".
Jihan Haidar
The personal development was always the toughest map road to take But when meeting My mentor and coach DR Claire Awada all my Map perception was switched, not to say all my life. Through NLP license than to Life Coach Master and Business Coach through NLP as well, I didn't realize how little I know and I was surprised that were theories and principles to explain things in such an awareness to unlearn some beliefs and relearn new ones through the neuro linguistic program Each theory and execution through the years of NLP courses were so powerful, I was astonished by the speed which they worked for the clients as well as myself. The learning processes another story, so smooth , so diverse and eclectic. I heartily thank DR Claire Awada for all her efforts, she does prove herself to be a true leader in impacting our lives and perceptions for better life returns in all scopes, Mindset, soulset, loveset and healthset all through NLP. Finally I can say , that I feel much stronger now to face with the awareness I have and the readiness and willingness level all the challenges , and specially to Guide and impact others life's now that I know that all resources needed are within us to change any belief, past and undesired outcome we faced by changing our thought , our feeling and than our behavior
Elie Roumy
I just love the way Claire give the Mindset course, Her strong background and the amount of knowledge and information that she has Makes the material very interesting and easy to digest. The way she speaks, the way she explains, the way she interacts with each slide make the course very entertaining and nourishing the mind. I experienced with Claire, in the way she answers our questions a wide knowledge and life experiences. I just try to grab each word coming out of her mouth and write it down in my notes so i won't miss anything valuable.
Christina Sawaya
I share with you the best experience I ever had during my NLP sessions with coach Claire. I got great results especially, breaking those repetitive patterns I was suffering from & other issues and habits I was aiming at changing. Along came the daily mind engineering journal I have been writing in every night for the past 2 years, in which lays the magic of rewiring your brain, getting over limiting beliefs, changing your brain's autopilot mode into manual mode over which you can take control. However, best of all in writing was developing the power of forgiveness, becoming able to forgive others who wronged me and forgiving myself for mistakes & wrong choices I made in my life..... oh my goodness such a relief to the soul!!! As well as, learning to be grateful even for little things I am lucky to have or experience in my life. I have learned in writing also, how to visualise the best I wanna be, through setting new intentions, new beliefs & plans in order to achieve my goals. Non the less, writing daily affirmations of the positive qualities I want to have in me that would make me a better person with great vibes. Such an amazing transformational journey and self growth. But guys it's not a short time shot & you are done, nope!!!! You should keep on working on your mental growth and make this daily journal your best companion to achieve amazing results. Thank you Dr. Claire for your guidance and constant support.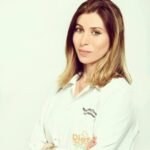 Magdalena Roumy
My professional experience with Dr. Claire Awada came at a time my business growth was being limited by poor communication with our client base. Using a unique and individually tailored approach towards each of our communication sources, Dr. Awada has opened our eyes to our current practices and gently coached us into better standards and energy. The effects of her collaboration with us immediately began bearing fruits and were testified to by our client base; improving our situation and bottom line. I am thankful for this positive experience and strongly recommend without any reservation further collaboration with Dr. Awada.
Marwan jamal
Challenges, obstacles or any type of barriers are always broken down when i was seated in front of Claire Awada, the professionalism and accuracy in dealing with any problem is beyond description. Claire has put my mindset on several occasion on the right path whether through timeline or hypnotic therapy. The result whether short term or long term is still with me and i can manifest it whenever any challenge comes along. Thank you Claire for all that you have done.